Internet of Things (IoT) innovator IoT.nxt has beefed up its management team to handle global growth as the roll-out of its solutions picks up pace across different territories.
IoT.nxt has offices in South Africa, The Netherlands and USA. South African telecoms company Vodacom, a subsidiary of Vodafone, acquired a majority stake in IoT.nxt in 2019 which will drive the companies' global roll-out of IoT solutions.
"Our partnership with IoT.nxt majority shareholder Vodacom and its parent company Vodafone has fast-tracked access to markets globally, as both companies have added our advanced IoT offerings to their enterprise solutions for customers across a diverse range of industries," says Nico Steyn, CEO of IoT.nxt.
The company said in a statement that international adoption of its suite of offerings is growing at double-digit rates, which has required a reorganisation of the operational team to manage the growth efficiently.
"Several partnerships with different technology providers are now reaching a mature stage," said Steyn.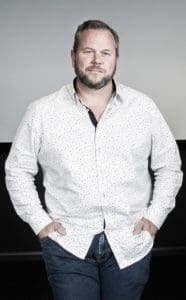 He added that for this reason, IoT.nxt has appointed executives to be responsible for specific territories.
Shane Cooper, previously Chief of Operations, is now IoT.nxt Managing Director for Africa; Brett Grobbelaar, previously Vertical Lead: Industrials is now Managing Director for IoT.nxt: UK; and Mark Beets, previously General Manager, is now the Business Development Director of MPN (Mobile Private Networks) and Vodafone Global Partner Markets.
"The expanded executive team have P&L responsibility for their regions, and therefore are required to drive business development and delivery in line with our global expansion strategy" he added.
In the UK, IoT.nxt has already implemented a smart building solution at Vodafone's head office in Paddington, London, for which it recently received a Verdantix award for Smart Building Innovation. The UK will also provide IoT.nxt with access to significant market opportunities across a range of Industries.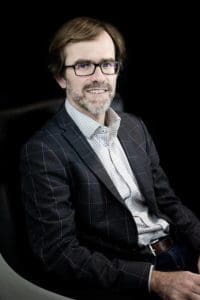 In Africa, apart from the significant developments with Vodacom South Africa, IoT.nxt has established formal relationships with telecoms giant Safaricom, where the IoT platform has been successfully deployed, and business development is being successfully explored.
Cooper notes that the projects in Africa, especially with Safaricom and Vodacom Business in Mozambique, are gaining traction. Africa in general, for all its historical challenges, does have the advantage of embracing new and disruptive technologies without the concern of historical investments into legacy technology, Cooper says.
According to Beets, the applicability of our solutions within Vodafone's Partner Markets have driven the need to expand the IoT.nxt strategic and operational centres. This focus will provide the required business development support to Vodafone, and further compliment Vodafone's ability to deliver and execute on large scale IoT projects.
"We will work closely with the Vodafone teams to unlock real business value with their international partners."

"By combining our specialist technology capabilities with the Vodafone B2B relationships, IoT.nxt can now provide our end-to-end solutions to a global landscape," Beets, who has relocated to the UK, added.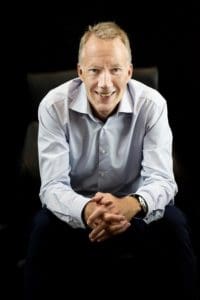 Grobbelaar says Vodafone has an extensive client base and is a trusted brand, in the UK and around the world.
"With IoT.nxt's world-leading technology and Vodafone's reach and brand in the connectivity and communications solution space, will allow us to access a huge market with a complete offering and deliver results to enterprise customers across industries."
Steyn as Group CEO will focus on the company's broader strategy, business development, its global partnerships, and international expansion programme – beyond its offices in the UK, The Netherlands and the USA – while the new operational executive team will focus on ensuring that IoT.nxt fulfils its promise of delivering class-leading technology across its territories.